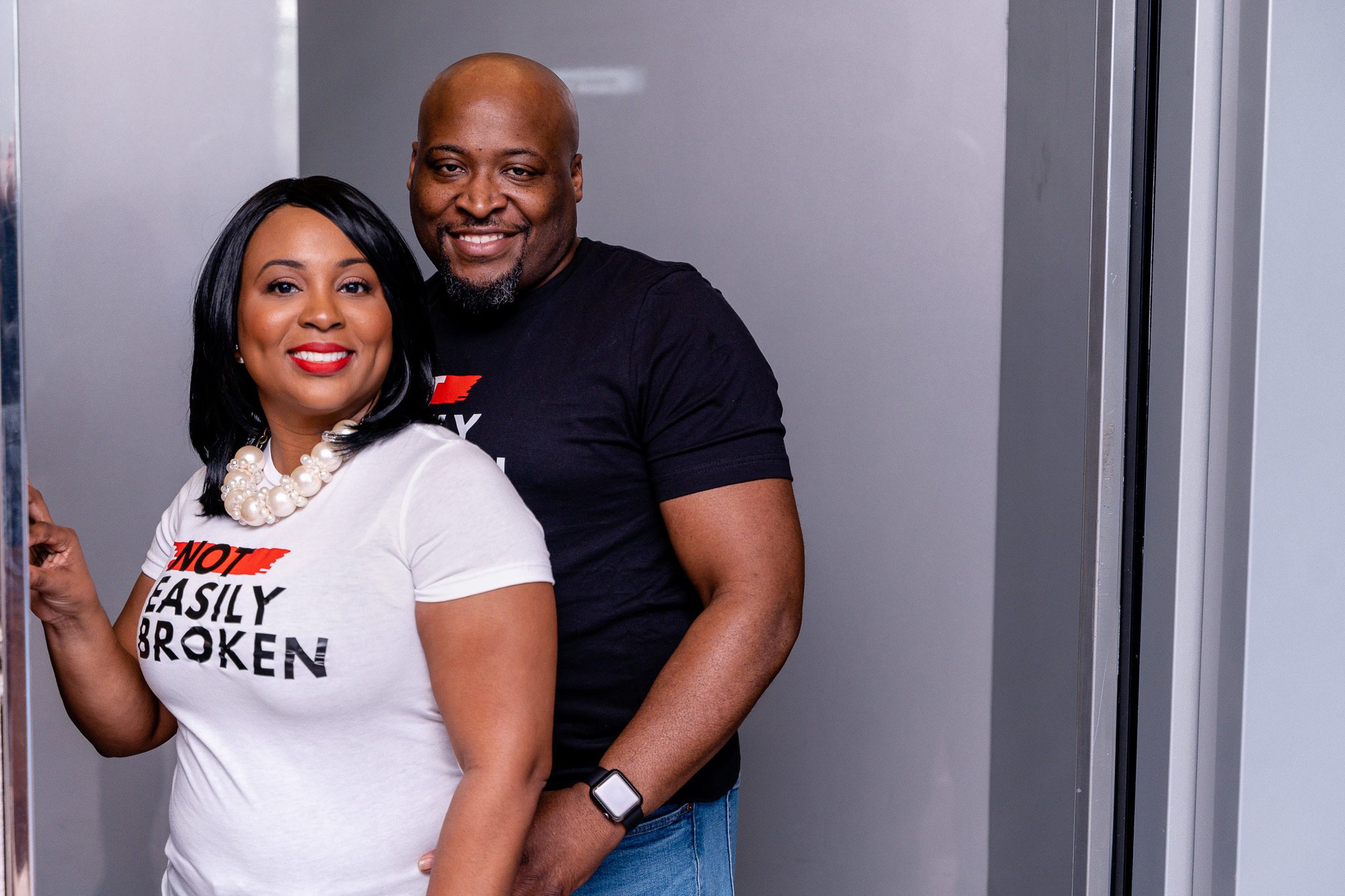 Eric and Temeka Thompson of Marriage Takeover ™ are helping couples WIN by identifying their triggers and breaking generational cycles. 
They are the walking embodiment of what it means to commit to each other daily. Their love is real. Their relationship is real. Their problems and their solutions are real. In their 24 years of marriage, they have learned the true meaning of what love is. Patient, kind, not selfish, not easily provoked, not proud, not self-seeking, not easily angered. They have seen failures and wins in every area but have found that ultimately, God's love wins above all. 
These high school sweethearts are not the love story that one might imagine, but they are the story of commitment. They have fought through many obstacles including addiction, depression, suicidal thoughts, lack of communication, misunderstanding, outside influences, insecurities, family death and Temeka being present in the Pentagon during 9/11. But each obstacle gave them an opportunity to grow closer to God and closer to each other. Now they want to help others.
Through various talk show appearances, retreats, workshops and faith-based individual, couple and group coaching sessions, Eric and Temeka have helped numerous couples overcome seemingly impossible challenges to fortify their marriage. These Best-selling authors are trailblazing the relationship industry with their raw transparency. 

Check your inbox to confirm your subscription